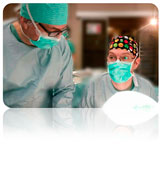 The BAPO is constantly trying to keep his members connected and to bring them together as much as possible in scientific events and meetings. The following national events that our society will attend or organise are:
39th European Pediatric Orthopaedic Society Annual Meeting Porto, Portugal 1-4 April 2020 - reported to Virtual Meetiong 14-16 Avril 2021 

SOFOP Virtual Congress - 25-26 March 2021
Orthopaedica Belgica congress in Ghent (23-24 April 2020), BAPO Session on the 23rd April: "Lifetime sports and Orthopaedics: injury, surgery , recovery » (postponed for another date to be published)

 London Paediatric Orthopaedic Meeting London, United Kindgdon, 18th June 2020 -> register here <-. (postponed for another date to be published)

 News: COVID-19 info
As pediatric orthopedic surgeons, on behalf of the Belgian Association of Pediatric Orthopaedics (BAPO), in the global context of the corona virus pandemic outbreak we would like to remind you some tips. Pediatric musculo-skeletal trauma is a frequent reason of Emergency Room visits. Trauma that occurs regularly during playful activities or sports (trampoline, football, bicycle ...) causes fractures, sprains, bruises and other injuries in children. In order to avoid clogging the hospitals and to protect yourself and your families from a potential contamination we kindly ask you to follow the confinement instructions to the letter. Avoid the playgrounds in the parks; store the trampolines, skates, scooters and footballs in your cellar for the moment. We know that this seems unfair to you but it is a service that you render to our colleagues doctors and nurses in the emergency department who will be in great demand in the coming days or weeks to fight the corona virus. Get this message out to everyone you know. Good luck and take good care of yourself and your loved ones.
For health professionals - find here the BAPO recommendations concerning the pediatric orthopaedic care during the COVID-19 related crisis and the resumption of surgical activity recommendations.