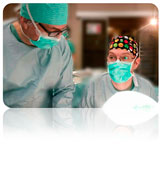 The BAPO is constantly trying to keep his members connected and to bring them together as much as possible in scientific events and meetings. The following national and international events that our society will attend or organize are:
Symposium concerning an update treatment in X-chromosome related hypophosphatemic rickets, October 7 2022, Faculté de Médecine du Kremlin-Bicêtre (Paris, France)
Orthopaedica Belgica 2022 Instructional course 19 November 2022 : Back to basics and  the place of conservative treatments
Combined meeting BAPO (Belgian Association of Pediatric Orthopaedics) - WKO (Werkgroep Kinder Orthopedie) on Pediatric osteoarticular infection, The Crescent Brussels, November 26 2022
41th European Pediatric Orthopaedic Society Annual Meeting Krakow, Poland 29 March - 1st April 2023
 News: New event

We are proud to announce the new edition of the practical training day on the KNEE pathology in children and adolescents for doctors and physiotherapists on Saturday 14th October in the prestigious setting of the Château d'Acoz.

Knee arthroscopy simulators with hands-on training will be available for the whole duration of the event.
Reduced rate before 01/09!
We hope to see many of you,
Dr Simon VANDERGUGTEN - Grand Hôpital de Charleroi
Dr Cristian NINULESCU - CHIREC / HUDERF Brussels

Support from BAPO and the KINE PEDIA association
INAMI accreditation (14 points) and PQK